I knew using GOTO was bad, but I never realized how bad was it. Since I mainly use Java, PHP, Perl and C# I was never even tempted by it. And I'm glad. I mean Dijkstra, never said anything about Raptors: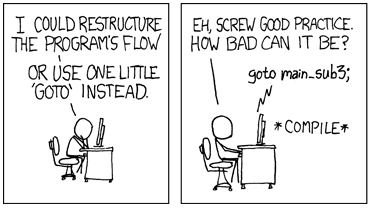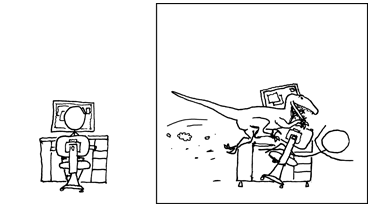 comic © xkcd. layout edited to fit format. [click to see the original]
Sigh… If this guy only remembered to always carry his grape juice with him, he might have lived to tell us this story himself.
[tags]xkcd, comics, raptor, goto, dijkstra, goto considered harmful[/tags]